How many times have you found yourself thinking that you wanted to turn your life upside down, give up a job that didn't satisfy you, and start from scratch? Maybe your classic office job has tired you, or you are tired of having to wake up every morning to face colleagues you have not been able to stand for years. So take your life in hand, and abandon yourself to that adventure you keep dreaming of!
Just find the business idea that best suits you and your needs, and you could change your life. Not sure where to start? Fear not; business opportunities are everywhere. You need to know how to look around. And while it is true that venturing into this type of business can be risky, it is equally true that it can become incredibly rewarding.
To help you along this path, we have selected nine business ideas with the highest potential. Some are more innovative and have less competition, while others have been around for a while. Either way, each of these business ideas will help you earn money and turn your life around!
1. Open a franchise store.
If starting your own business from scratch seems like a bit too much, and you don't think buying an existing business is the right move for you, opening a franchise store could be the perfect business idea.
Opening a franchise store may seem like a risky business idea, but it is one of the sectors with the most vitality in Italy (and in the rest of the world). This does not mean that it is a small step, quite the contrary! There are many franchising systems, and above all, it is necessary to follow the proper procedure and all the fundamental steps.
The first thing to do to open a franchise shop is to be able to assess your situation. Are you ready to immerse yourself in this venture? Are you willing to face long working days and weeks and dedicate yourself to an already set business method? If the answer to these questions is yes, you are already on the right path.
You could also hire a franchise consultant for help with research and preparation. On the other hand, you would go to a real estate agent to buy a house, so why not do the same with a franchise business? A consultant would give you the experience and knowledge you need to make informed decisions and could potentially save you from running into scams and unexpected pitfalls.
Once you have chosen the type of franchise, you will need to find a suitable location, secure financing, obtain the necessary permits and insurance and hire any staff. As you will have understood, this is not only an investment in terms of time but also of capital. So do your research and make sure you're ready to embark on this adventure.
A tip: before opening your new business, remember to advertise it! This also applies to the other business ideas on this list. For example, let your potential customers know about the upcoming opening with advertising on social networks, or capture consumers' attention with guerrilla marketing strategies.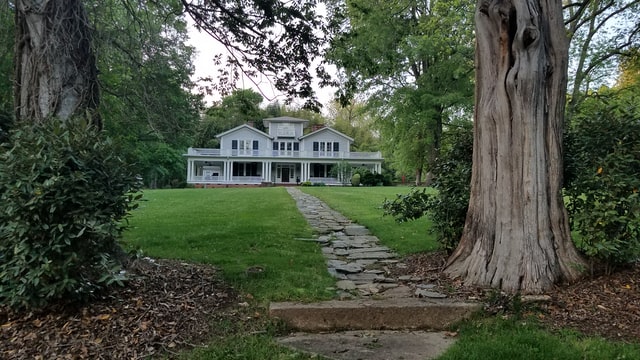 2. Start a Bed & Breakfast
Managing a beautiful home, making sure guests are comfortable, meeting new people every day, getting in touch with different cultures. But does it beat an office job? If the answer is yes, you have found the business idea of ​​your dreams!
Starting a B&B can be a wonderful experience. But, unlike the other business ideas, we will talk about in this article, this is not just a business but a part of your life.
If you've always dreamed of doing it but never knew where to start, fear not: you are not the only one!
The personal aspect is the main factor that distinguishes a bed and breakfast from a hotel and other tourist accommodation activities. Inviting guests into your home and making them feel at home is not for everyone, so it is clear that one of the main qualities you must have as a B&B manager is hospitality and kindness. On the other hand, who doesn't like to be pampered?
You don't know where to start, and the idea of ​​building a website and dealing with customer acquisition terrifies you? Do not fear!
Fortunately, platforms like AirBnB make the whole process extremely simple and secure. All you have to do is register on the site, post your ad and establish your requirements, and you will be ready to welcome your first guests.
You will have to make sure that your home is perfect and treat guests with the utmost kindness to receive positive reviews that can entice other platform users to choose to stay with you.
You could also think about starting with AirBnB or other platforms and becoming more and more independent by creating your brand and website as your business begins to take hold.
3. Selling in dropshipping
Dropshipping is truly one of the business ideas with the highest potential!
If you've always wanted to sell products online but don't have enough funds to buy and manage all of your inventory (and stock), dropshipping is for you. It'sIt's a new online business where you won't have to manage any physical products. Instead, all you have to do is create an online store, find suppliers and sell their products on your store.
Your suppliers will then take care of packing and shipping the products to your customers as soon as they place the orders on your site.
For example, let's say you decide to set up an online dropshipping shop for home goods. After choosing the best suppliers from AliExpress, you will have a nice catalog of products ready to be promoted. After several tests with Facebook ads, the first customer!
Your customer has just bought a pair of adorable Christmas pillows for € 30 from your store. You have to forward the order to the supplier paying the wholesale price for that product, which is € 15. The supplier will pack and ship the items to your customer, and you will have made a profit of € 15 with no upfront investment and no inventory management fees.
It couldn't be simpler than this, and you'll have plenty of time to focus on what matters – marketing and customer retention. Not only that, another positive aspect of selling in dropshipping is that, from the moment you don't have to buy the products before selling them, you can change product or product category at any time, adapting your business to market needs.
4. Earn money with real estate investments
This is the exact opposite of a business idea without an initial investment (dropshipping), but it is still a valid business idea. Especially since, when done intelligently, they are highly profitable and low-risk investments.
The type of real estate investment you choose to make will depend on your budget and skills. For example, suppose you are interested in interior design and furniture. In that case, you could buy an apartment, renovate it, making it extremely modern and high-tech, and resell it with a significant mark-up compared to its original value.
Or, you may want to buy garages or car boxes (for which there is a very high demand, especially in big cities) and resell them to those who need them, earning quickly and easily from your investment.
Alternatively, you may also decide to rent your properties and not resell them. In this way, you would have both the actual value of the property and the constant – passive – income generated by the tenants.
It is clear that investing in real estate is not an activity to be taken lightly. Not only is it necessary to fully understand how real estate investing and the mortgage circuit work, but it is also essential to make sure that you are prepared. That is why, if this should be the business idea that appeals to you the most, you may decide to rely on a financial advisor to discuss your possible investments.
There are a few points to keep in mind when dealing with real estate investments:
Get to know the area where you buy real estate. Types of houses present, market prices, prices per square meter. You must always stay up to date on any changes.
Always remember to make agreements in writing, never verbal, and always work with a lawyer who can help you in case of need.
Start by buying small properties, apartments, or houses, and avoid land or real estate that is not used for housing.
Carefully study the potential buyers and the potential sellers from whom you will be buying the property. Look for truly motivated people who don't waste your time and money.
Remember that the real gain is made at the time of purchase, not the sale. Therefore, it is important to buy properties at a significant discount on the market value to increase the profit when you resell the property.
To conclude, as we have already said before, real estate investments are not one of the most immediate business ideas, but the gain you could make from them could change your life, allowing you to generate a significant passive cash flow.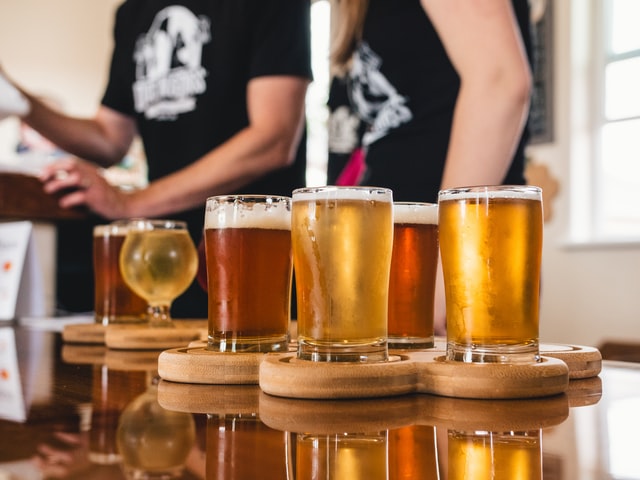 5. Open a craft brewery.
Are you a beer lover, and would you like to turn your passion into a job? Why not open a craft brewery or a microbrewery?
In the USA today, there are thousands of microbreweries producing about 504 thousand hectoliters of beer, a growth of 4.3% compared to 2017, and this – young – the market does not seem destined to stop.
If the idea appeals to you, you will be pleased to know that you have several alternatives. For example, you can create a brewery in your home, the so-called "homebrewer, "or start a real business in an industrial facility. You could also consider the idea of ​​a brewpub, a brewery where beer is produced and served, and consumed in an annex.
As with the other ideas on this list of business ideas, it's up to you to decide which type of business is best suited to your situation. A good (and necessary) way to start this type of business is to draw up a business plan.
Creating a business plan will allow you to predict the costs you will have to face and ascertain the potential of your business based on factors such as the city where you are, the type of market, and any financing.
6. Open a private nursery.
If you love children and taking care of the little ones has always been your vocation, opening a private nursery could be the business idea tailored for you and represent a not indifferent business opportunity.
The nursery is a service aimed at children aged between 3 months and three years and therefore involves various obligations and rules to be respected.
Why is loving children a fundamental requirement to open a nursery? It might seem obvious, but a kindergarten shouldn't simply be a room for children to "drop" when parents have to work – or simply want a break – and when grandparents or other relatives are unavailable.
A nursery school must offer a path of growth and training. It must welcome and stimulate young guests, allowing children to establish new bonds and discover new realities.
If all of this sounds like music to your ears, you can start getting the necessary permissions and hiring qualified staff, and making sure you have a suitable venue that meets the needs of this business. You can start doing all the necessary practices to make your dream come true.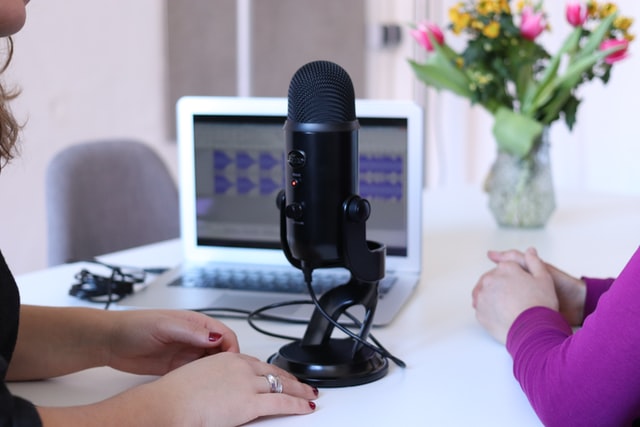 7. Create a podcast
If the quarantine has taught us anything, it is that podcasts are increasingly in demand! But there was no need for Covid to understand that this form of communication is increasingly powerful and widespread. On the other hand, people spend endless hours listening to music or with headphones in their ears. So why not spend that time listening to something interesting and – why not – maybe even educational?
Do you think podcasts are not popular enough? Let me disagree! Nielsen research in the Italian market showed that 1.8 million more podcast listeners were registered in 2019 than in the previous year. And these numbers are only increasing.
If you've been drawn to one of all the business ideas on this list, I'm sure you've already thought about a topic. Maybe you are an expert in music, or in Asian cuisine, or – why not – in dropshipping! Turn your knowledge into useful and interesting content and let users learn from your experiences.
You don't need to be an expert on a particular topic. You could be a born comedian, or you could be a wizard at telling horror stories. Whatever your talent or passion, there is an audience to present your content.
Tip: Before starting your podcast, does all the appropriate research on Google Trends to make sure you have chosen a topic with high potential.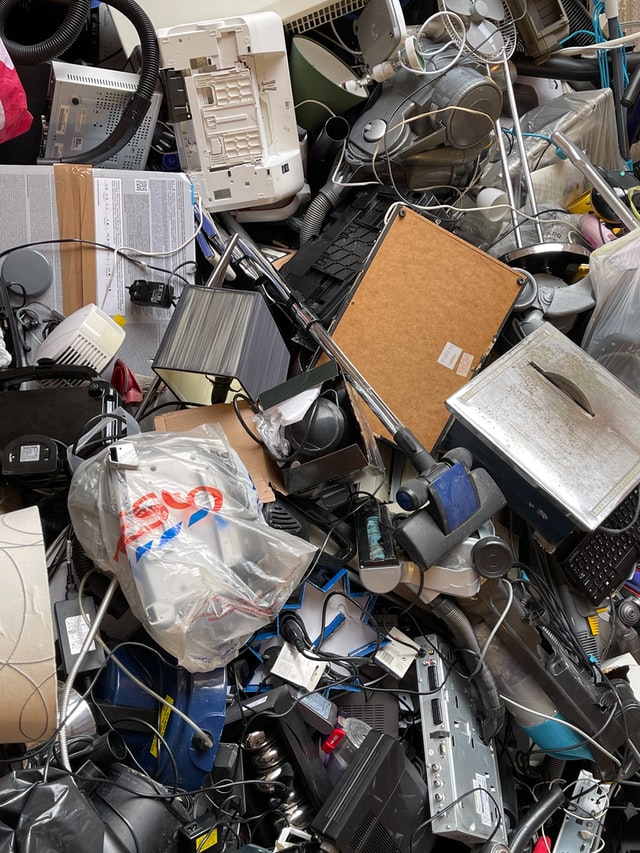 8. Recycle electronic waste
The life of electronic and technological products is by nature temporary. Technology continues to evolve, and what was innovative yesterday is now obsolete today. As a result, electronic waste continues to accumulate, and its disposal is extremely difficult.
At the same time, people's attention to the environment is increasing, and being able to give this waste a second life is all the more important.
The e-waste recycling business is part of Eco-Innovation, a project – funded by the European Union – launched in 2008 and part of the EU's innovation and entrepreneurship program. The initiative has the dual objective of helping the EU achieve its environmental goals and boosting European economic growth.
From an economic point of view, this is one of the least "glamorous" but extremely profitable business ideas. The electronic waste disposal sector has little competition, and the demand for these services is constantly growing.
Despite the incredible potential, opening an e-waste disposal business is not easy, and one of the main barriers is the initial investment to access it. In addition to the economic factor – which can be reduced thanks to European funds and external investments – it is necessary to have suitable space and the necessary machinery.
Should you decide to venture into this business idea, part of your job will consist of researching and studying the market, identifying both the waste suppliers and the potential buyers of the recovered materials. Keep in mind that it is also often possible to recover raw materials such as plastic and glass, which have a high value on the market!
9. Start a print on demand business.
Just like dropshipping, print on demand is a great solution if you've always wanted to run an ecommerce but don't have enough funds or time to buy wholesale products, manage a warehouse, and also take care of packaging and shipping.
In addition, while with classic dropshipping, you can only sell products, print on demand allows you to sell customized products and create your own designs and choose which type of product to apply them to.
Not a graphic designer? No problem, you can also get some brilliant ideas and commission a professional to create the designs.
As soon as you have your designs, you will need to create your ecommerce and choose a reliable print on demand app (which will be your supplier).
Whenever someone places an order in your store, you will forward the order to your supplier, who will take care of the printing, packing, and shipping. And you will all be happy and content.
Business ideas conclusion:
So what are the eight most profitable business ideas?
Open a franchise shop
Start a bed and breakfast
Selling in dropshipping
Earn money with real estate investments
Open a craft brewery
Open a private nursery
Create a podcast
Recycle electronic waste
Here they are, the eight business ideas that we have selected and from which you can choose to change your life. Thousands of entrepreneurs have already implemented these ideas and made a profit from them. So, whichever one you decide to try, you will be sure to invest time, money, and energy in a project with incredible potential in a business that has already been tested and proven. What will make the difference will be your tenacity, your preparation, and your will to succeed at all costs.
Have you tried any of these business ideas? Tell us your experience in the comments below!